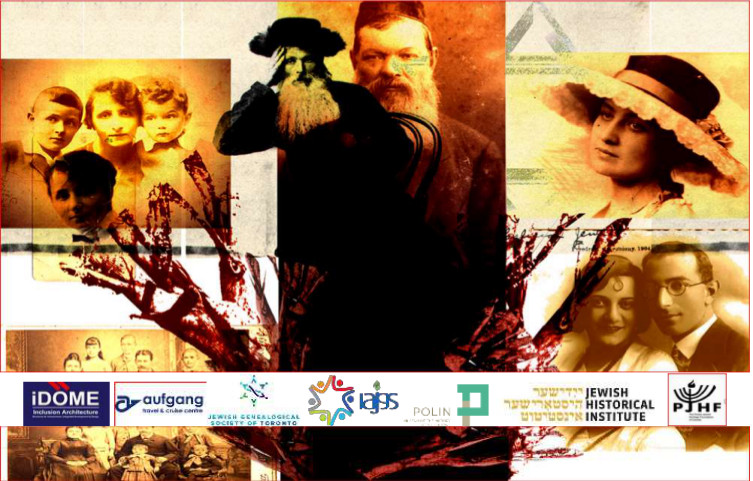 Warsaw, Poland 6-10 August 2018 www.iajgs2018.org
Co-hosted by POLIN Museum of the History of Polish Jews www.polin.pl and The Manuel Ringelblum Jewish Historical Institute www.jhi.pl
Join friends – old and new on this exciting reunion of top Jewish genealogists held in Eastern and Central Europe for the first time.
We are pleased to announce that Mr. Peter Jassem will make an announcement about our
group trip to IAJGS International Conference to Warsaw, combined with heritage tours at the next meeting of the Jewish Genealogical Society of Toronto on:
Wednesday, October 25th at 8 PM at Temple Sinai, 210 Wilson Ave., Toronto,
and will be available after the meeting to discuss details with those interested. If you are unable to attend the JGS meeting but would like to ask questions, please send your inquiry to Elizabeth at Elizabeth.Jassem@rogers.com.
---
For further information about this organized trip from Toronto please answer to THE FOLLOWING PLANNING QUESTIONNAIRE: