The Jewish Museum in Bucharest, Romania is situated in the former Templul Unirea Sfântă (United Holy Temple) synagogue. The museum was built in 1836, and it was a museum of Jewish history since 1978.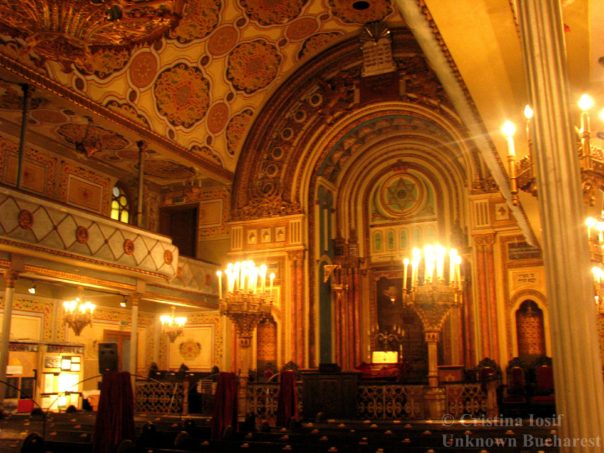 The Museum has several different names, which are: Museum of the History of the Romanian Jewish Community, in Romanian Muzeul de Istorie al Comunitatilor Evreiești, din România, Muzeul de Istorie a Comunitații Evreiești București, etc.
Separate exhibitions of museum demonstrate the live of the Jewish community of Bucharest. You can enjoy here an impressive Jewish liturgical collection, which was gathered by Moses Rosen, back then, chief rabbi of the Jewish community in Romania.
The museum comprises the main events of the history of the Jews in Romania. You can find here a great collection of books written by Romanian Jews; a rich archive of the history of Romanian Jewry. The Museum also holds a large collection of Jewish ritual objects from Romania and a collection of paintings of and by Romanian Jews.
This building proclaimed a historical monument in 2004. This edifice was a former Temple of the Holy Union, built in 1836. It was reconstructed and survived numerous substantial architectural transformations in 1910. Finally, it lost its original function in 1968.
By examining the displayed exhibits, tourists may study a lot of exciting facts about the history of the Jewish community in Romania, about its origins, population, influence and contribution on the Romanian history and life.