The Jewish Quarter in Trebic is located in Moravian town Třebíč in the Czech Republic. It's not a secret that the first written record of the city presence dates back to 1338. Situated on the north of the River Jihlava, Jewish quarter is surrounded by rocks, forests and the river. In the Jewish Quarter there are 123 houses, two synagogues and a Jewish cemetery which isn't in the area of the town. The autonomous Jewish Religious Community of Třebíč was founded in the 15th century. The population of the Quarter is 260 families of the whole 1,700 members.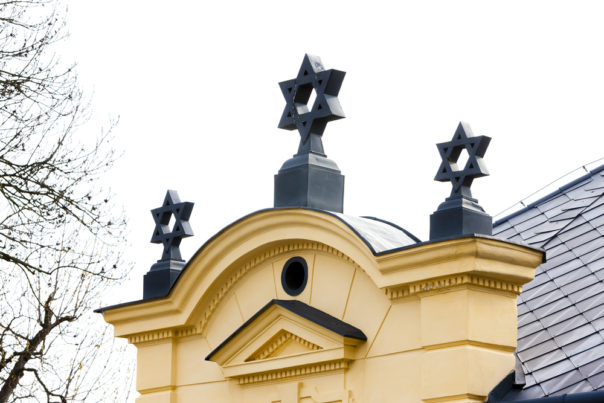 One of the best preserved and largest Jewish Quarters in Europe, in the period of Nazi occupation it was hardly influenced and has tough times. Nowadays it represents one of the greatest cultural treasures of Jewish Heritage in Europe. It was restored at the end of the World War II, and was adjoined to the the Jewish Community of Brno.
Today on its territory you can see two synagogues, an ancient cemetery and the exceptional beauty of the narrow lanes with their unique atmosphere. This is the Třebíč Ghetto. The historical significance of the Jewish Ghetto is so high, that the collection of houses in the former ghetto, together with the Jewish Cemetery and Basilica of St. Procopius, were included in the UNESCO world and natural heritage list. This monument is the first independent Jewish monument to be honored in this manner outside of the state of Israel.
To Plan your trip to Trebic,
Contact our Travel Advisors: 1-800-789-7117