Your visit to Krakow would be incomplete without visiting a Kazimierz destination. The town was established in 1335 by King Kazimierz the Great. Today it is a famous tourist destination and a true concentration of churches and synagogues, which form a great part of Jewish heritage. Nowadays the district is a prosperous part of Krakov, but it has gone through multiple difficulties through its history. It survived lots of ups and downs, and one of the hardest periods was Jewish Cracow was the Nazi invasion in September 1939.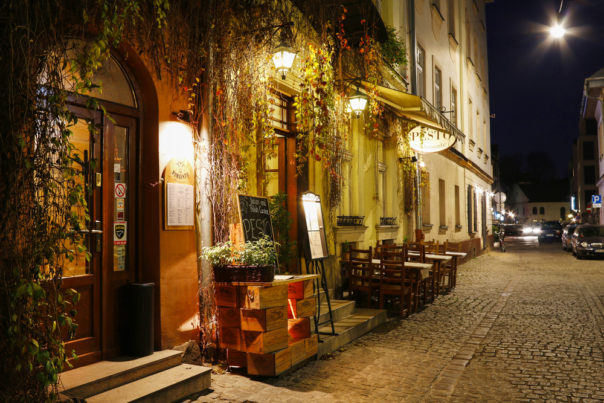 But it all was in the past as a part of the history. But you can still feel the atmosphere of the past events today, while strolling old narrow streets of the eastern half of Krakow's Kazimierz district one still finds a unique atmosphere of the Jewish past of this area. The most famous parts of the city are: the Museum of Judaism at 24 Szeroka street, in the stately brick building of the Old Synagogue, dating back to the 15th century and rebuilt to Renaissance tastes in the 1560s.
Other interesting synagogues are Isaac's Synagogue at 25 Jakuba street (17th c., Baroque), High Synagogue at 38 Jozefa street (16th c., late-Gothic/Renaissance), Tempel at 24 Miodowa street (19th c., neo-Romanesque), Popper's Synagogie at 16 Szeroka street (17th c., Baroque), and Remuh Synagogue at 40 Szeroka Street (l6th c., Renaissance) with the adjoining Remuh Cemetery.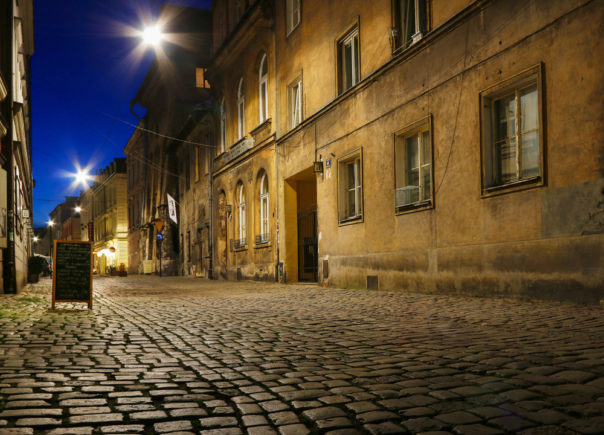 Kazimierz has also rich cultural life.
One of the main events of this area is the Jewish Culture Festival – it gains together numerous visitors from all over the World. When the festival begins, streets of Kazimierz become full of multilingual talks, klezmer music and diverse entertainments − everybody dance and sing together in the special atmosphere of joy and happiness.
When you plan sightseeing of Kazimierz, you should visit one of the main tourist routes − St. Stanislas Route or the Jewish Heritage Route. First one leads from the Wawel Hill through the Skałka monastery and St. Catherine's Church to the Wolnica Square. The last one goes through the streets of the former Jewish town starting at the Jewish Cultural Centre on ul. Meiselsa 17 and goes to the New Jewish Cemetery on ul. Miodowa 55.
To visit Krakow
Book In The Steps Of Polish Jews Tour
or Contact our Travel Advisors: 1-800-789-7117