Rachel's Tomb is the site revered as the burial place of the Hebrew matriarch, Rachel. Situated at the northern entrance of Bethlehem, it is considered holy to Jews, Christians, and Muslims.
For centuries, it lay on a deserted roadside, and Rachel's procession would come to her – the mother who abides here in a lonely wayside grave to be there for her suffering children. Rachel is a continuous source of comfort to her children—praying for her children and eliciting the divine promise of her children's return to their Promised Land.
Since the mid-1990s, the site has been referred to by Palestinians as the Bilal bin Rabah mosque. The burial place of the matriarch Rachel, as mentioned in the Jewish Tanakh, the Christian Old Testament, and in Muslim literature is contested between this site and several others to the north. This site is considered the actual grave, and it is by far the most recognized candidate.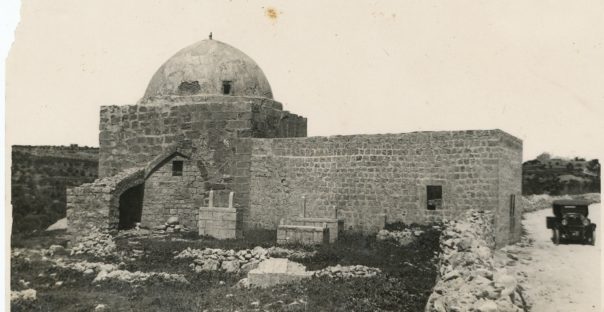 The earliest records admitted that this tomb was Rachel's burial place.
The structure was supposedly constructed in the Ottoman period and that is why it is situated in an Ottoman-period Muslim cemetery. When Sir Moses Montefiore restored the site in 1841 and received the keys for the Jewish community, the antechamber became part of this site, with a mihrab for Muslim prayer.
According to the 1947 United Nations Partition Plan for Palestine, the tomb was to be part of the internationally administered zone of Jerusalem; however, the area was occupied by The Hashemite Kingdom of Jordan, which prohibited Jews from entering the region. Following the Israeli occupation of the West Bank in 1967, though not initially falling within Area C, the site came under the control of the Israeli Ministry of Religious Affairs.

From generation to generation, the tomb of the foremother Rachel was a place of prayer to which Jews came from around the world. Veniamin Tudelsky mentions that there is a custom for pilgrims to leave a name on the gravestone. There were special prayers said near that place.
A traveler from Prague who had visited the land of Israel in the 17th century, told of a tradition to come to Rachel's grave a few day before Passover, to pray, to listen to sermons, to eat, to drink, and to dance.
A custom mentioned by other sources was to pray at Rachel's grave on days of mourning before Tisha B'Av, in the month of Elul, and in the days of Awe between Rosh Hashanah and Yom Kippur.
To Book your Trip
Contact our Travel Advisors: 1-800-789-7117