HOLY LAND
In the center of Jerusalem, in the Old City, there is a large number of various sights. It is the historical part of the city surrounded by a wall.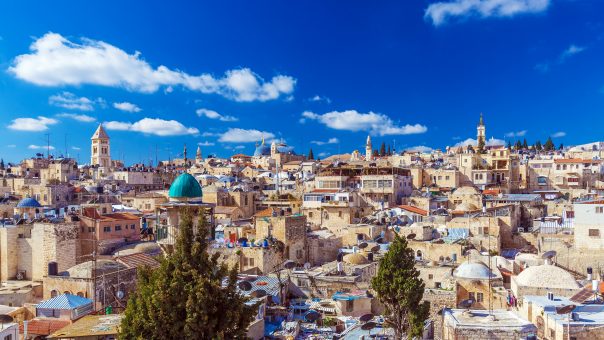 This place literally breathes with history. Here are the exact holy sites of the world's three main religions – Judaism, Islam and Christianity. In the Holy Land you will precisely find spiritual rest, and you will like the ancient history of these places.
MEDITERRANEAN SEA
Israel's western shore is washed by the Mediterranean Sea – where you can enjoy mild climate, warm water, and tanning sun.

You can find the saltiest reservoir in the world in Israel, and its name is the Dead Sea; here you can also find the lowest point on Earth. The concentration of salt in this sea is so high that even a person who cannot swim will be able to bathe in it; the water will literally hold your body on the surface.

The minerals and salts contained in sea waters are very useful so you will be able to find the best spa treatments, clinical procedures, hotels –  and, of course, enjoy the beauty of Mediterranean views.
MUSEUMS
Israel wins first place in the world for number of museums per capita. Among the many museums there is one which should certainly be visited. The national memorial of Holocaust and heroism – the Museum Yad Vashem – is in Jerusalem on the Mount of Remembrance.
The museum memorializes the victims of the Holocaust and Nazism as well as those people who risked their lives trying to save Jews during the war.
The museum consists of two complexes: a memorial and museum where you will find monuments, memorials immortalizing war heroes, obelisks with names of the dead victims of the Holocaust – and an exhibition, works of art and even video records about this terrible tragedy.
All this was created as a reminder of the horrific crimes of Nazism. No doubt a visit to the museum will leave an indelible mark in the soul of any person, and it is worth visiting.