Tel Aviv, the capital of Israel, is country's economic, financial and cultural center. The second largest Israel's city (after Jerusalem), Tel Aviv is often called "the city that never stops." And the reason for that is because it's very bright, busy and active, with numerous cultural entertainments, festivals and rich night live.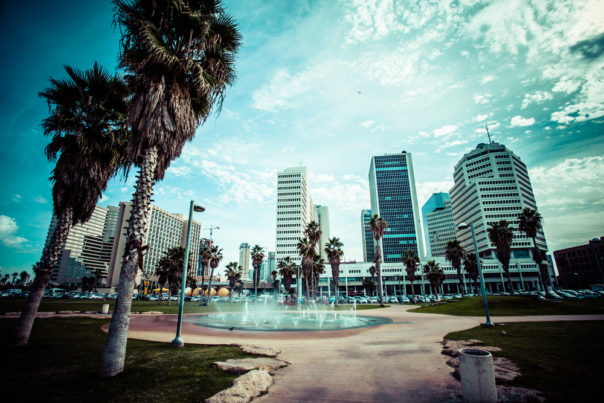 Tel Aviv is often called "the city that never stops."
Tel Aviv is located on the eastern Mediterranean coastline, and it is the first modern Jewish city. Innovative, vibrant and cosmopolitan, Tel Aviv is divided into over 50 different neighborhoods. Today, Tel Aviv-Yafo is the center of a prosper, Israeli metropolis – the vast area which contains some municipalities with population over 3 million people and around 392,700 in Tel Aviv-Yafo itself.
Meaning literally "Hill of Spring," Tel Aviv was founded in 1909 by Jewish residents of Jaffa. At that time the area represented savage streets and boulevards, with the intention to be upgraded in recent future. With the great desire to improve the city life and style, 60 Tel Aviv founders began their great construction of the first urban center.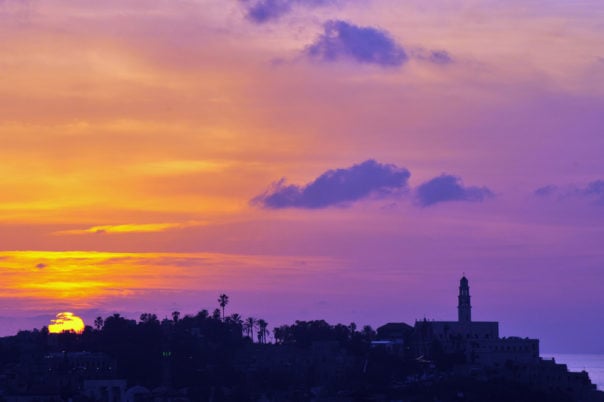 "The first district built in Tel Aviv was called Neve Tzedek"
Nowadays, the city is famous for its unique architectural styles, covering various important periods in the history of the country and of the city itself. The early architecture of Tel Aviv represents mostly single-stage buildings in very European style with clair walls and red roofs. The first district built in Tel Aviv was called Neve Tzedek. The second historical period began in the 1920s, and was marked by the appearance of a new and modern eclectic Orientalist style.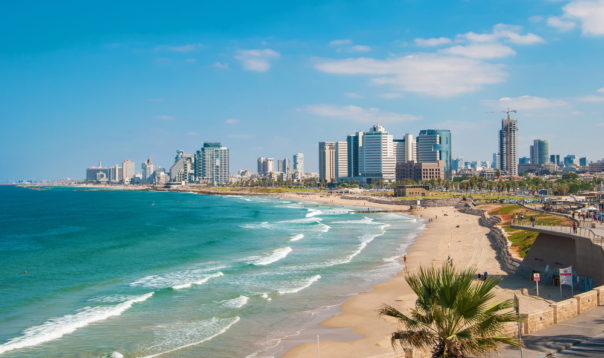 It was a mix of European aspects along with Eastern architecture such as arches, domes, and ornamental tiles. It is worth mentioning that such styles as Art Deco, classical and modernist are broadly presented in the architecture of Tel Aviv city.
The Shalom Meir Tower is the Israel's first skyscraper.
Today, Israel's capital has very urban and modern architecture. For example, Israel's first skyscraper, the Shalom Meir Tower was built in Tel Aviv in 1965. Now it is one of the most popular sights of the city as it was the country's tallest building until 1999. At the time of its construction, the building rivaled Europe's tallest buildings in height, and was the tallest in the Middle East.
Since the 1990s, the construction projects of tall skyscrapers covered the whole city, included the most different areas. Before that, Tel Aviv had mostly low buildings.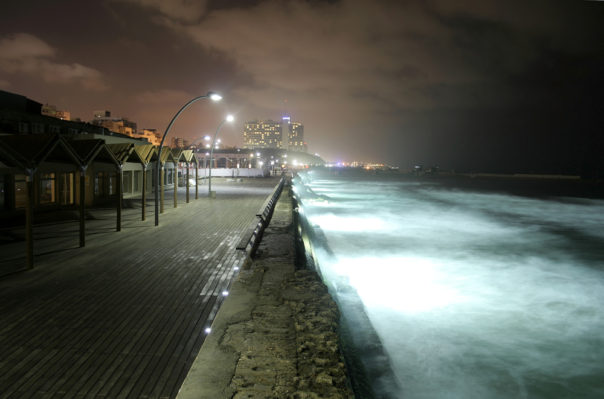 The most popular places to visit in Tel Aviv:
• Neve Tzedek neighborhood
• Carmel Market
• Tzuk Beach (Hof HaTzuk)
• Alleyways of Old Jaffa
• Tel Aviv Port
• Tel Baruch Beach (Hof Tel Baruch)
• Tel Aviv Museum of Art
• Nachalat Binyamin art market
• Metzitzim (Hof Metzitzim)
• Religious Beach (Hof haDati'im)
• HaTachana (The Station)
• Bauhaus buildings
To Visit Tel Aviv,
Contact a travel advisor: 1-800-789-7117