Day 1 (Thursday Oct. 11) 20:45 El Al LY32 Depart Toronto – overnight flight for Tel Aviv
Prepare yourself for a life-changing experience as you board your overnight flight to Tel Aviv. Dinner will be served as you fly over the Atlantic Ocean. Relax and sit back as you prepare for this exciting adventure.
Day 2 (Friday Oct. 12) 15:00 Arrive Israel/ ZICHRON YAACOV
We will be met at the airport and start to head northward.
Arrive at Elma Arts Centre
Tour of hotel art gallery


Shabbat dinner at a hotel
Overnight at Zichron Ya'acov, Elma Arts Complex Luxury Hotel (D)
Day 3 (Saturday Oct. 13) ZICHRON YAACOV/EIN HOD/ZICHRON
Ein Hod, artist colony. Visit artists'studios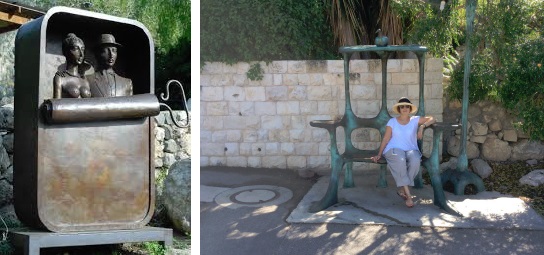 Lunch at Schwartzman Dairy, Bat Shlomo
Return to hotel to relax, swim.
Dinner at hotel Hopefully, concert at hotel. (no schedule available yet)
Overnight: Elma Arts Centre (B,L,D)
Day 4 (Sunday Oct. 14 ) ZICHRON YAACOV/ZIPPORI/HULA/ SAFED/
Visit to Zippori National Park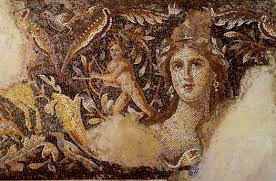 Lunch en route in Yodfat, goat farm

Visit Hula Valley Bird Sanctuary before sunset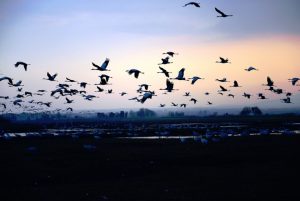 Dinner in hotel

Overnight: Safed, Ruth Rimonim Hotel (B, L, D)
Day 5 (Monday Oct. 15) SAFED/GALILEE/ /SAFED
Cooking experience for lunch.
Wine tasting at Galil Winery


Time to explore Safed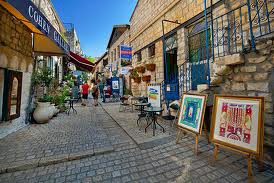 Dinner in a hotel
Overnight: Safed. Ruth Rimonim Hotel (B, L, D)
Day 6 (Tuesday Oct. 16) SAFED/NAZARETH/TEL AVIV
Travel to Nazareth by way of Tiberias
Churches and market. Meet speaker or visit programme


Lunch in Nazareth.
Travel to Tel Aviv, check in at hotel
Overnight: Tel Aviv Hotel Shalom & Relax (B, L)
Day 7 (Wednesday Oct. 17) TEL AVIV
Museum Ha'Aretz Tel Aviv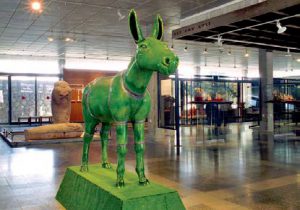 Visit Tel Aviv Port or Jaffa flea market
(trying to book a concert)
Overnight: Tel Aviv, Shalom & Relax (B, D)
Day 8 (Thursday Oct. 18) TEL AVIV/SDEROT/ MITZPE RAMON
Sderot, city in western Negev. Tour. Join a group of young people who have chosen to make Sderot home and hear from them over lunch.
Travel to Mitzpe Ramon. Time to relax and swim.


Shabbat dinner at hotel
Overnight: Mitzpe Ramon, Ramon Inn (B, L, D)
Day 9 (Friday Oct. 19) MITZPE RAMON
Jeep tour of Ramon Crater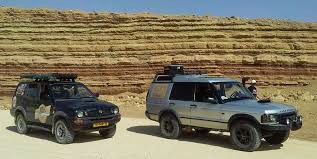 Lunch in local restaurant
Sculpture Park, Mitzpe Ramon
Dinner at hotel,
Night star viewing in desert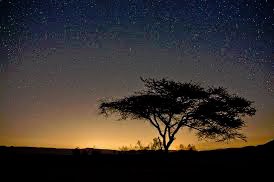 Overnight: Mitzpe Ramon, Ramon Inn (B, L, D)
Day 10 (Saturday Oct. 20) MITZPE RAMON/DEAD SEA/JERUSALEM
Lunch and Swim at the Dead Sea.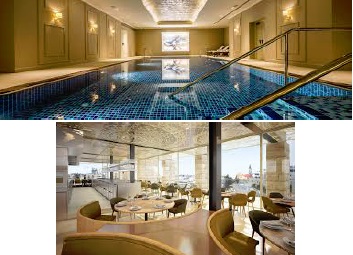 Walk along new boardwalk.
Continue up to Jerusalem to the beautiful hotel.
Overnight: Jerusalem Herbert Samuel Hotel (B, L, D)
Day 11 (Sunday Oct. 21) JERUSALEM
Women to Women shelter
Visit to Machane Yehuda, the market
Museum on the Seam
Overnight: Herbert Samuel Hotel, Jerusalem (B, L)
Day 12, (Monday Oct. 22) JERUSALEM
Archeological dig, Beit Guvrin National Park, Maresha caves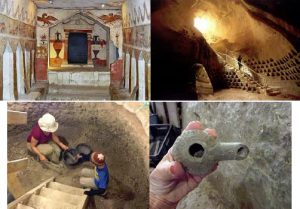 Lunch in Abu Gosh
Return to Jerusalem, Relax & swim
Speaker
Overnight: Herbert Samuel Hotel Jerusalem (B, L)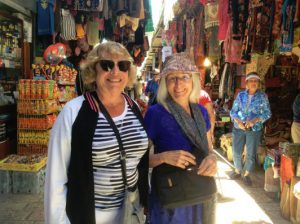 Day 13 (Tuesday Oct. 23) JERUSALEM
Old City: Western Wall, Via Dolorosa
Time to explore on own (Yad Vashem, Israel Museum…)
Farewell dinner B ,D
Transfer to airport for flight home at midnight.
Wed. Oct. 24 Shalom ISRAEL Hello CANADA
Hotels:
October 12-14, 2018, Elma Art Center, Zichron Yaacov, HB, 2 nights
October 14-16, 2018, Ruth Rimonim, Safed, HB, 2 nights
October 16-18, 2018, Shalom & Relax, Tel-Aviv, BB, 2 nights
October 18-20, 2018, Ramon Inn, Mitzpe Ramon, HB, 2 nights
October 20-23, 2018, Herbert Samuel, Jerusalem, BB, 3 nights
Land cost includes:
Meeting & assistance upon arrival at Ben Gurion Airport by our representative
Porterage of one normal sized suitcase per person at the airport and hotels
Arrival and departure transfers
11 nights' accommodation as detailed above based on double occupancy
11days touring in air-conditioned deluxe bus – as per attached itinerary
11 days sightseeing with English speaking guide
Entrance fees & activities as per your suggested itinerary
Tips to guide and driver
Meals included:
All breakfasts
Lunches: 8
Dinners: 9
Your Land cost does not include:
International Flights
Departure taxes, fuel surcharge or airport improvement fees
Insurance – cancellation and health – premium is non refundable
Early check in – late check out
Soft and alcoholic beverages
Entrance fees not mentioned
Transfers and assistance other than those with the group
Tips to restaurant and hotel staff
Expenses of a personal nature
Any meals not mentioned group
Optional excursions, activities, evening outings
Anything else not mentioned under included
E. & O.E.