AUFGANG TRAVEL IS HERE TO HELP
Planning your child's Bar or Bat mitzvah is one of the most important times in the life of a Jewish child and their immediate families.  Many families from all around the world have chosen to celebrate this exciting event in Israel because it is home to so many holy sites and its connection to Judaism. But this isn't the only reason – the entire country is steeped in history.
For sure, this is not a simple event to plan.  There are innumerable details to be considered no matter where you celebrate.  The difference is, by having your simchah in Israel you can involve the members of your family plus your friends in this exciting event creating memories that will last forever.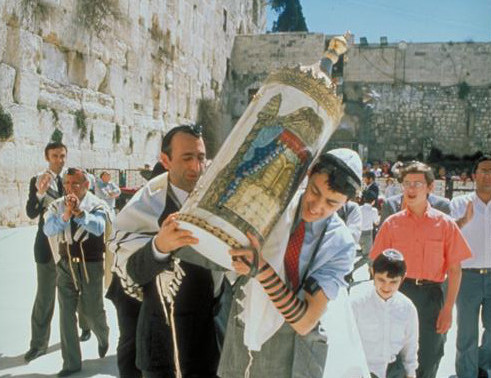 The location is the foundation of your trip and that is one of the reasons you are holding it in Israel.  Should you choose the Wailing Wall or Masada? Not necessarily – you can choose any place in Israel that holds special meaning for you and your family.
Once the ceremony has been concluded, many families celebrate with a festive meal usually close to the ceremonial venue. Now what? It is time to organize an activity for everyone to participate in.  For example, if you have chosen the Western Wall, you could include a tour of the Old City or if you have chosen Masada, you could include a tour of Masada, Ein Gedi or perhaps spend some time in and around the Dead Sea with lunch and floating.
Arranging the trip after the Bar Bat Mitzvah can pose quite a challenge since each family has different needs and interests. The budget and the composition of your family and friends and what highlights are important for them to experience during the trip also have to be considered when planning the balance of the arrangements. The guide assigned to your family has to be able to interact with all of the members of the group ranging from the youngest to the oldest.
At this point you can take a sigh of relief.
An experienced travel planner from Aufgang Travel with over 70+years of combined experience is there to assist with air flights, hotel accommodations, transportation, and of course, the touring.  The program will be planned with children, adults, seniors, friends and others always in mind.  We can suggest a list of sights to choose from.
So if you or your family are planning a wonderful simchah such as this, don't stress.
For some suggestions, we invite you to visit our page with some options of Bar/Bat Mitzvah Tours.
For more details call or email Janice Snider, manager of Aufgang Travel at 905-771-7800 Ext. 729 or email janice@aufgangtravel.com.